Are you a music lover with a diverse taste in genres? From the soulful rhythms of Reggae and Roots Reggae to the raw energy of Rock and Blues, and the pulsing beats of Trance and Psy-Trance, we've got you covered! Welcome to Joint Radio, where we offer non-stop broadcasts of top-quality tunes on three unique stations: Joint Radio Reggae, Joint Radio Rock Blues, and Joint Radio Beat. Tune in and let the music take you away, or check out some of our past shows on our website. You can also connect with us on Facebook and Twitter for updates and more. Don't miss out on the ultimate listening experience - join us at Joint Radio today!
Episodes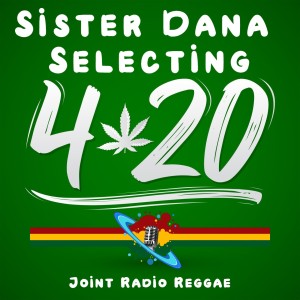 Thursday Apr 21, 2022
Thursday Apr 21, 2022
☮️🎤📻🎤🌎 Hello #Reggae #Lovers 🌎🎤📻🎤☮️
Live Reggae show from Joint Radio and the Queen Sister Dana.
Celebrating the International 420 day. Lots of good and happy reggae vibes.
❤️✨💛✨💚ONE LOVE AND HAPPY 420 DAY💚✨💛✨❤️
Thanks to Dana Peralta Mensah we love you!
✅ Listen live to our radio stream 24/7 ✅
https://bit.ly/radio-reggae
✅ Our radio apps
https://bit.ly/joint-radio-apps
✅ More of our radio stations
https://www.jointil.com
💚💛❤️ Joint Radio ❤️💛💚